Clinical Bioinformatics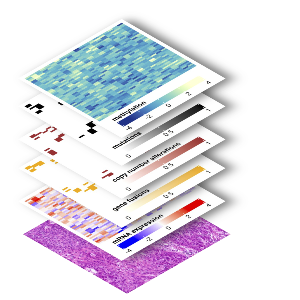 Pathology has a key role in digitalizing healthcare. Due to recent advances in molecular diagnostics and the increasing digitalization of histological slides by far the most patient-related data will be generated in pathology.
Hence, pathology departments have to considered clinical data integration centers. To facilitate this development, we are keen to develop and strengthen the interdisciplinary field of clinical bioinformatics with the help of medical doctors trained in data science and informaticians with a strong clinical interest.
Most projects take place in national and international networks, e.g.
Harmonized annotation and interpretation of molecular alterations
Interactive clinical decision support tools for molecular tumor boards
Digital biobank of scanned histological slides
Development of a compute infrastructure for machine learning
Multi-modal data integration (multi-omics and image data)
Team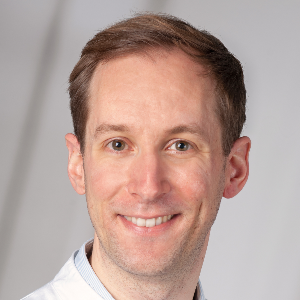 Dr. med. Dr. rer. nat. Andreas Mock, M.Sc., M.Phil.
Dr. med. Oliver Buchstab, M.Sc.
Selected publications
Transcriptome profiling for precision cancer medicine using shallow nanopore cDNA sequencing
Mock A, Braun M, Scholl C, Fröhling S, Erkut C.
Sci Rep. 2023 Feb 9;13(1):2378. doi: 10.1038/s41598-023-29550-8.
Comprehensive Genomic and Epigenomic Analysis in Cancer of Unknown Primary Guides Molecularly-Informed Therapies Despite Heterogeneity
Möhrmann L*, Werner M*, Oleś M*, Mock A*, Uhrig S, Jahn A, Kreutzfeldt S, Fröhlich M, Hutter B, Paramasivam N, Richter D, Beck K, Winter U, Pfütze K, Heilig CE, Teleanu V, Lipka DB, Zapatka M, Hanf D, List C, Allgäuer M, Penzel R, Rüter G, Jelas I, Hamacher R, Falkenhorst J, Wagner S, Brandts CH, Boerries M, Illert AL, Metzeler KH, Westphalen CB, Desuki A, Kindler T, Folprecht G, Weichert W, Brors B, Stenzinger A, Schröck E, Hübschmann D, Horak P, Heining C, Fröhling S, Glimm H.
Nat Commun. 2022 Aug 2;13(1):4485. doi: 10.1038/s41467-022-31866-4.
Comprehensive Genomic and Transcriptomic Analysis for Guiding Therapeutic Decisions in Patients with Rare Cancers
Horak P* Heining C*, Kreutzfeldt S*, Hutter B*, Mock A**, Hüllein J, Fröhlich M, Uhrig S, Jahn A, Rump A, Gieldon L, Möhrmann L, Hanf D, Teleanu V, Heilig CE, Lipka DB, Allgäuer M, Ruhnke L, Laßmann A, Endris V, Neumann O, Penzel R, Beck K, Richter D, Winter U, Wolf S, Pfütze K, Geörg C, Meißburger B, Buchhalter I, Augustin M, Aulitzky WE, Hohenberger P, Kroiss M, Schirmacher P, Schlenk RF, Keilholz U, Klauschen F, Folprecht G, Bauer S, Siveke JT, Brandts CH, Kindler T, Boerries M, Illert AL, von Bubnoff N, Jost PJ, Spiekermann K, Bitzer M, Schulze-Osthoff K, von Kalle C, Klink B, Brors B, Stenzinger A, Schröck E, Hübschmann D, Weichert W, Glimm H, Fröhling S.
Cancer Discov. 2021 Nov;11(11):2780-2795. doi: 10.1158/2159-8290.CD-21-0126.
Knowledge Bases and Software Support for Variant Interpretation in Precision Oncology
Borchert F*, Mock A*, Tomczak A, Hügel J, Alkarkoukly S, Knurr A, Volckmar AL, Stenzinger A, Schirmacher P, Debus J, Jäger D, Longerich T, Fröhling S, Eils R, Bougatf N, Sax U, Schapranow MP.
Brief Bioinform. 2021 Nov 5;22(6):bbab246. doi: 10.1093/bib/bbab246.
Surfactant Expression Defines an Inflamed Subtype of Lung Adenocarcinoma Brain Metastases that Correlates with Prolonged Survival
Pocha K*, Mock A*, Rapp C, Dettling S, Warta R, Geisenberger C, Jungk C, Martins LR, Grabe N, Reuss D, Debus J, von Deimling A, Abdollahi A, Unterberg A, Herold-Mende CC
Clin Cancer Res. 2020 May 1;26(9):2231-2243. doi: 10.1158/1078-0432.CCR-19-2184.